Windows and doors trend, look!
---
The rise of the younger generation of consumer groups is promoting the upgrading of the consumption structure. As one of the important roles in building a better life, doors and windows continue to innovate in the tide of change to create a better home environment for consumers.
What direction will the future door and window design develop along? Which design highlights are more worthy of the attention of consumer groups? Throughout the new popular "weathervane", follow Kermit to imagine a better life!
"Big" is popular
At this year's professional exhibitions such as China Construction Expo and Guangzhou Design Week, many door and window brands made stunning appearances with fashionable new products. However, it is not difficult to find that doors and large windows have become common practice. Multi-linkage opening, larger glass size and better lighting have continuously expanded the application fields of doors and large windows, the infinite splendor of a better life.
Kemet Company conforms to the trend of the times, based on the pursuit of a better life by consumers, innovative research and development, ingenious design, and introduces a series of extremely narrow sliding doors. It not only reduces the proportion of borders and increases the size of glass, but also has the advantages of broadening vision and simple style. It is also matched with elegant pearl black, which is quite popular among young people.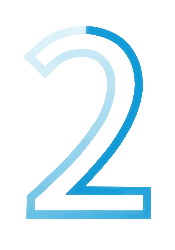 Humanistic Care
Building a better life is inseparable from love and warmth. Whether it is "sound customization" or "making home safer", door and window design incorporates more humanized considerations in improving functionality, and witnesses the little things of a better life in a warmer way.
Kemet is constantly pursuing the performance of anti-pressure and anti-falling, sound insulation and noise reduction, sealing and waterproof, heat insulation, safety and anti-theft, and will never compromise. Humanized professional fence, anti-falling rope and other personalized configuration, to ensure that the doors and windows in all aspects of performance better, in the industry leading level.
"Low-key" Charming
Black, white and gray door and window products are increasingly occupying the dominant position in major international exhibitions, but the colors of the products are showing more diverse characteristics, warm colors are still popular, and the color matching of doors and windows is developing in the direction of "low-key.
Kemet has a variety of appearance color schemes, whether it is elegant solid colors such as fluorocarbon gold, fluorocarbon ash, champagne, bronze gold, pearl white, pearl black, etc., or log colors such as Fraxinus mandshurica, golden nanmu, red acid branch, agarwood, Huanghua pear, etc., which are warm, warm, fresh, or quiet, can give people a pleasing visual experience.
Kemet company strictly adheres to the business philosophy of quality first, customer first, honesty and trustworthiness, and has reached a solid cooperative relationship with many brand manufacturers with good reputation, with reasonable price, good quality, and first-class service Facing new and old customers across the country! We look forward to working with you in 2020!
---
Copyright©2023 Kemet New Materials Technology Co., Ltd. All Rights Reserved