Quality Management Center
---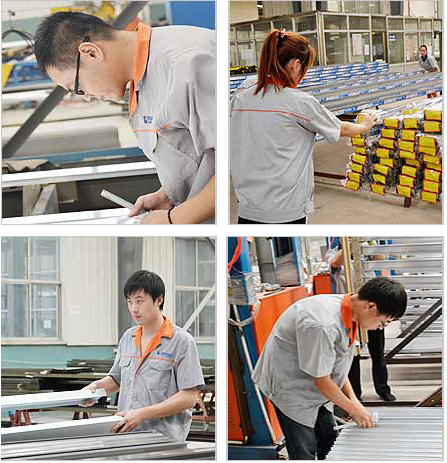 company adhere to the "quality first", strictly follow the ISO9001, ISO14001, ISO45001 and other national and international standard system, from the procurement of raw materials to the production of products, factory, has established a set of strict and scientific control measures to ensure product quality.
Cooperate with well-known brands in the industry in terms of raw material procurement: Innovation Group aluminum rod, Aksu Nobel paint, Aiyue paint, Shanghai Youtai heat insulation strip, Japan Kansai and other chemical raw materials, Noto hardware, etc.... Powerfully guarantee the product quality.
Strengthen worker training and process control in production: All workshop employees will take up their posts after passing the company's three-level pre-job training, and have correct and skilled equipment operation capabilities to ensure product quality.
In terms of quality-related system construction, the whole process quality control system has been established according to ISO9001 and other standards to ensure that no unqualified product is spared, and the process analysis has been strengthened through scientific quality control techniques such as cause-effect diagram and arrangement diagram, so as to continuously improve and enhance product quality.
---
Copyright©2023 Kemet New Materials Technology Co., Ltd. All Rights Reserved