Production process
---
The ERP system is fully introduced to manage the whole process from purchasing material planning, order sorting, production order management and order shipment, so as to promote fine management, ensure production order and improve production efficiency. The casting equipment introduced by

company from Germany has high ingot quality, high ingot yield, short process and high efficiency, while saving human resources and energy consumption.

Company has established cooperative relations with well-known mold factories in China: Jiangshun Mould, Foshan Jinchengshun Mould and other well-known mold enterprises, and has the research and development and design capabilities of high-end aluminum profile molds.

The company has dozens of extruders such as 600T, 1000T, 1800T, 2000T and 4500T, all of which are well-known brands at home and abroad. Equipped with good wind quenching, fog quenching, water quenching equipment, can meet the mechanical properties of aluminum profiles in different states.

company spraying production line adopts Italian technology, automatic intelligent control vertical spraying and wood grain production line. The production line is fully automatic computer controlled, the spraying shape is not restricted, the powder has wider adaptability, the powder is more uniform, the surface adhesion is good, the production efficiency is higher, and the production energy consumption is about 30% lower than the traditional one. The product has good corrosion resistance, wear resistance and long service life.

heat insulation production line has two kinds of heat insulation profile production lines, which are strip type and pouring type.

oxidation electrophoresis production line adopts the world's fully automatic intelligent control horizontal oxidation electrophoresis production line, with high degree of automation, accurate control of process parameters and good product quality. Can produce single salt, spray paint and frosted products.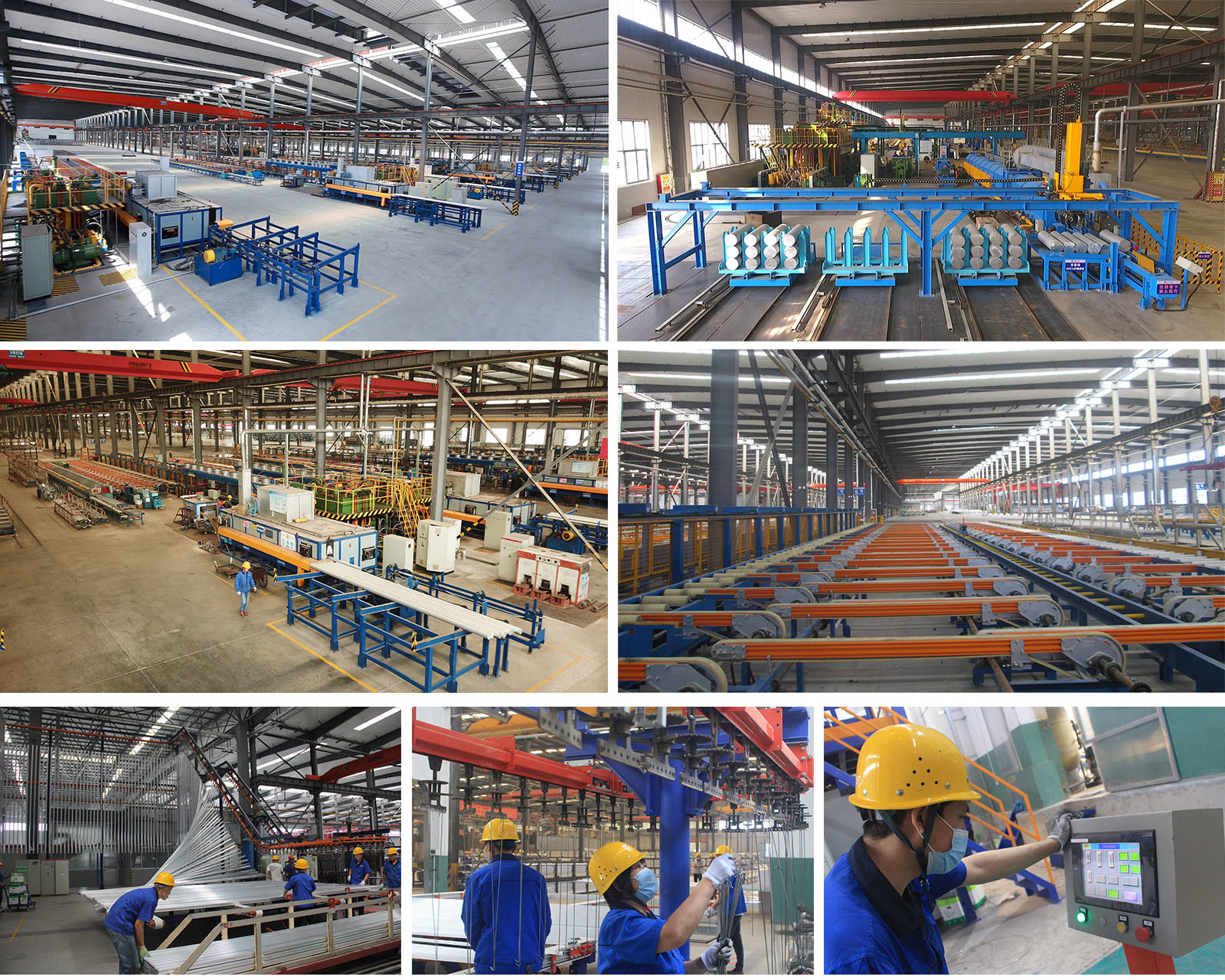 ---
Copyright©2023 Kemet New Materials Technology Co., Ltd. All Rights Reserved